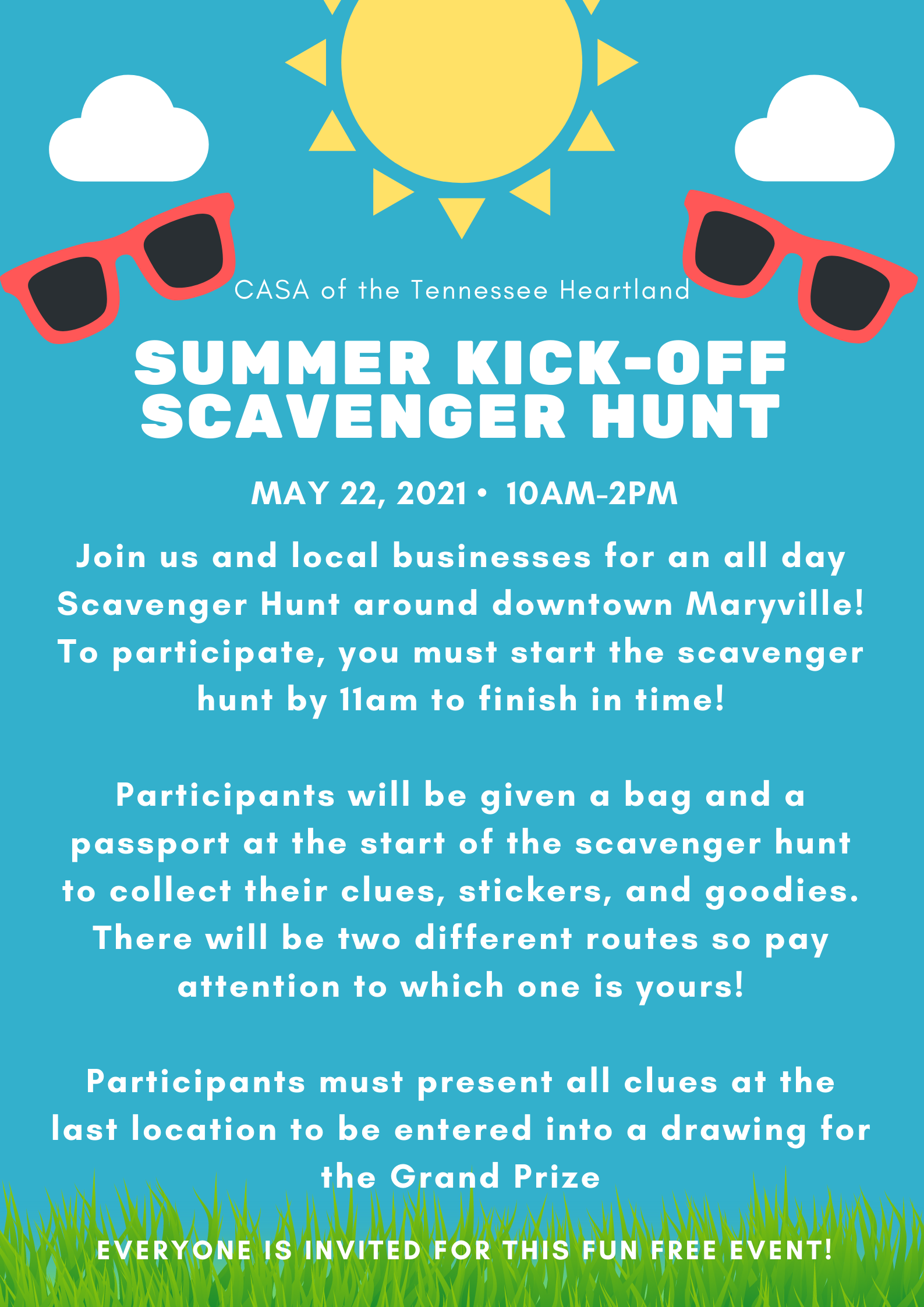 Summer Kick-off Scavenger Hunt
May 22, 2021 10am-2pm
Join us and local businesses for an all day Scavenger Hunt around downtown Maryville! To participate, you must start the scavenger hunt by 11am to finish in time!
Participants will be given a bag and a passport at the start of the scavenger hunt to collect their clues, stickers, and goodies. There will be two different routes so pay attention to which one is yours!
Participants must present all clues at the last location to be entered into a drawing for the Grand Prize!
Everyone is invited for this fun free event!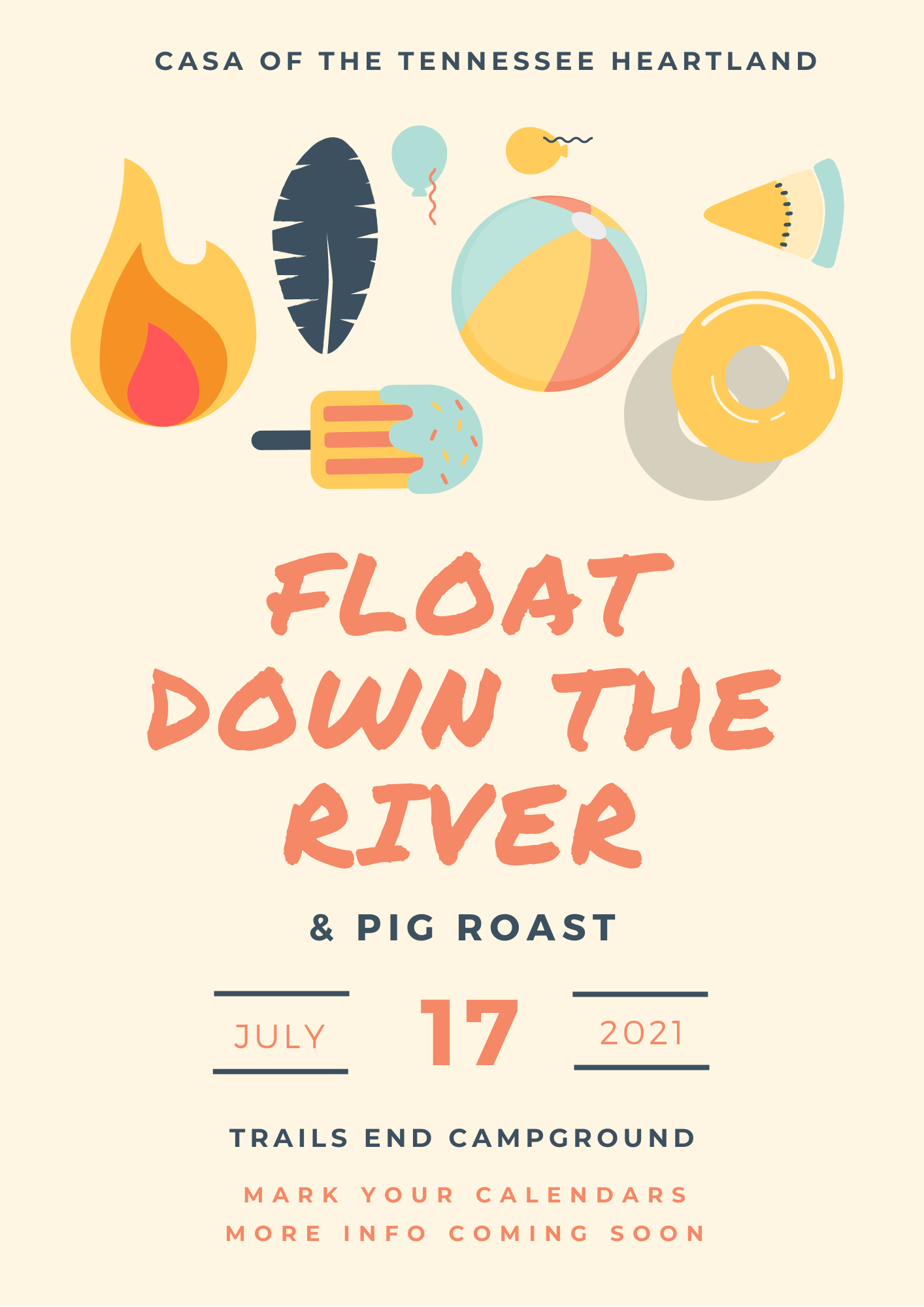 Float Down the River & Pig Roast
July 17, 2021
Join CASA of the Tennessee Heartland while we float down the river at Trails End Campground! Mark your calendars! More info coming soon!