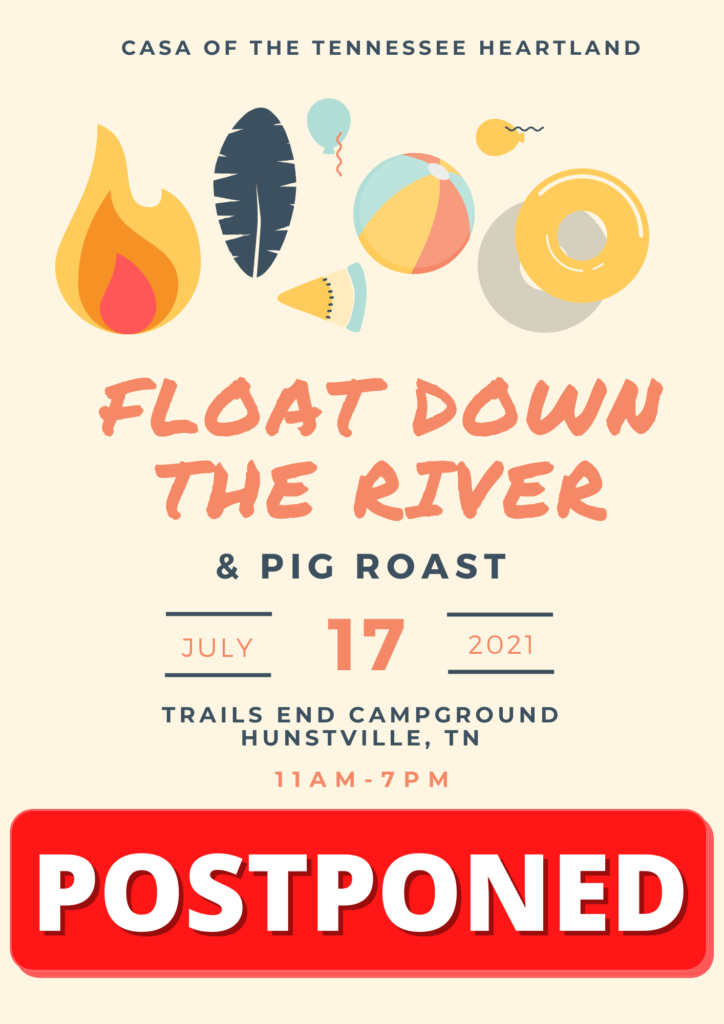 Float Down the River & Pig Roast
Dear Wonderful Community,
We have made the difficult decision to postpone the Float the River event scheduled for July 17.  Ever mindful of putting Safety First, we took a look at the murkiness of the river and decided that it would be in everyone's best interest to conduct the event, or an alternative event, at a later date.
We will keep you informed as an alternative date/event develops.  If you would like to request a refund in the interim, please contact jasmine@casatnh.org
BBQ & Bluegrass Bash
August 28, 2021 6-9pm
The BBQ & Bluegrass Bash is back in Blount County on Saturday August 28th from 6-9pm at Smithview Pavilion in Maryville!
The BBQ & Bluegrass Bash is a fun-filled, informal evening to benefit CASA of the Tennessee Heartland's work with abused and neglected children.
Come support the kids while enjoying barbeque and live bluegrass featuring the Tennessee Sheiks!
Tickets are available now for $65 per person! Get your tickets at this link! You will be sent a confirmation & thank you from Kindest! You will not receive physical or electronic tickets, just check in at the check in table when you arrive for the event!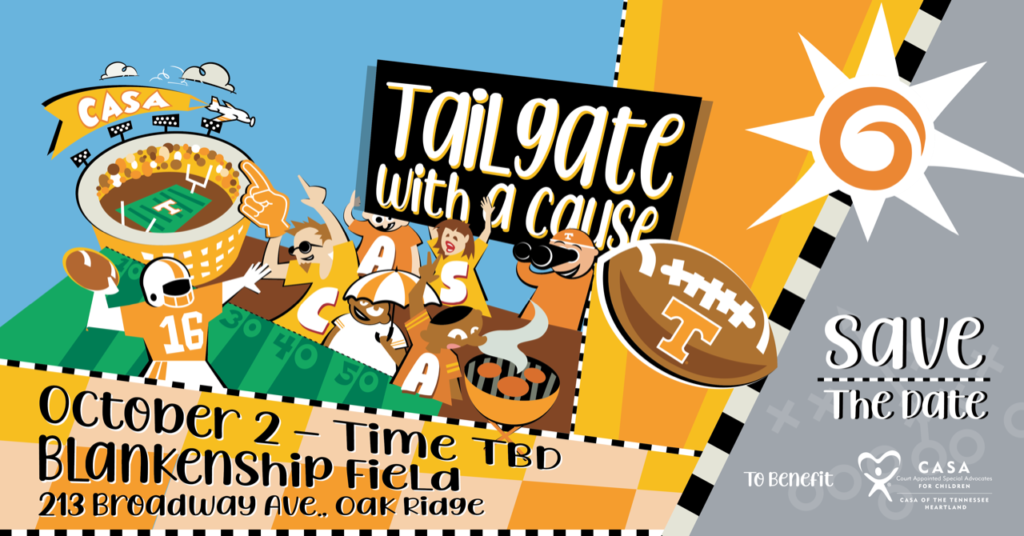 Tailgate with a Cause
October 3rd, 2021 Time TBA
Tailgate with a Cause is coming to Oak Ridge at Blankenship Field on October 3rd! The time will be announced after the UT Football schedule Missouri v Tennessee game time is announced!
Tickets & more information will be available soon!