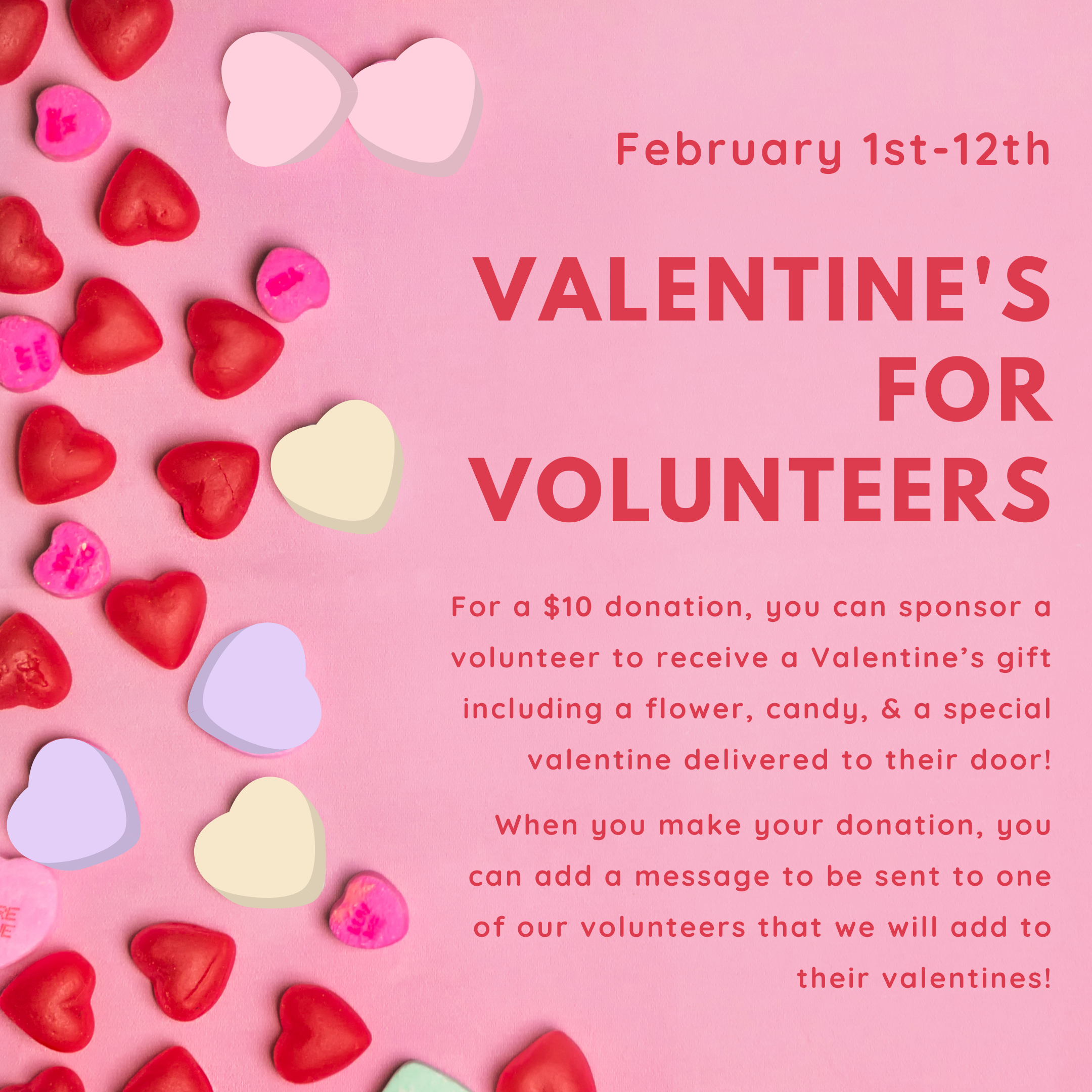 Valentine's for Volunteers
This Valentine's Day, we're wanting to spread the love to our hard working volunteers with the help of our donors!!
For a $10 donation, you can sponsor a volunteer to receive a Valentine's gift including a flower, candy, & a special valentine delivered to their door!
When you make your donation, you can add a message to be sent to one of our volunteers that we will add to their valentines!
Our volunteers have worked so hard this past year through everything to provide a voice for children in their communities & this is your chance to help spread love & appreciation to them!
To make a donation, visit our donation page at the link below!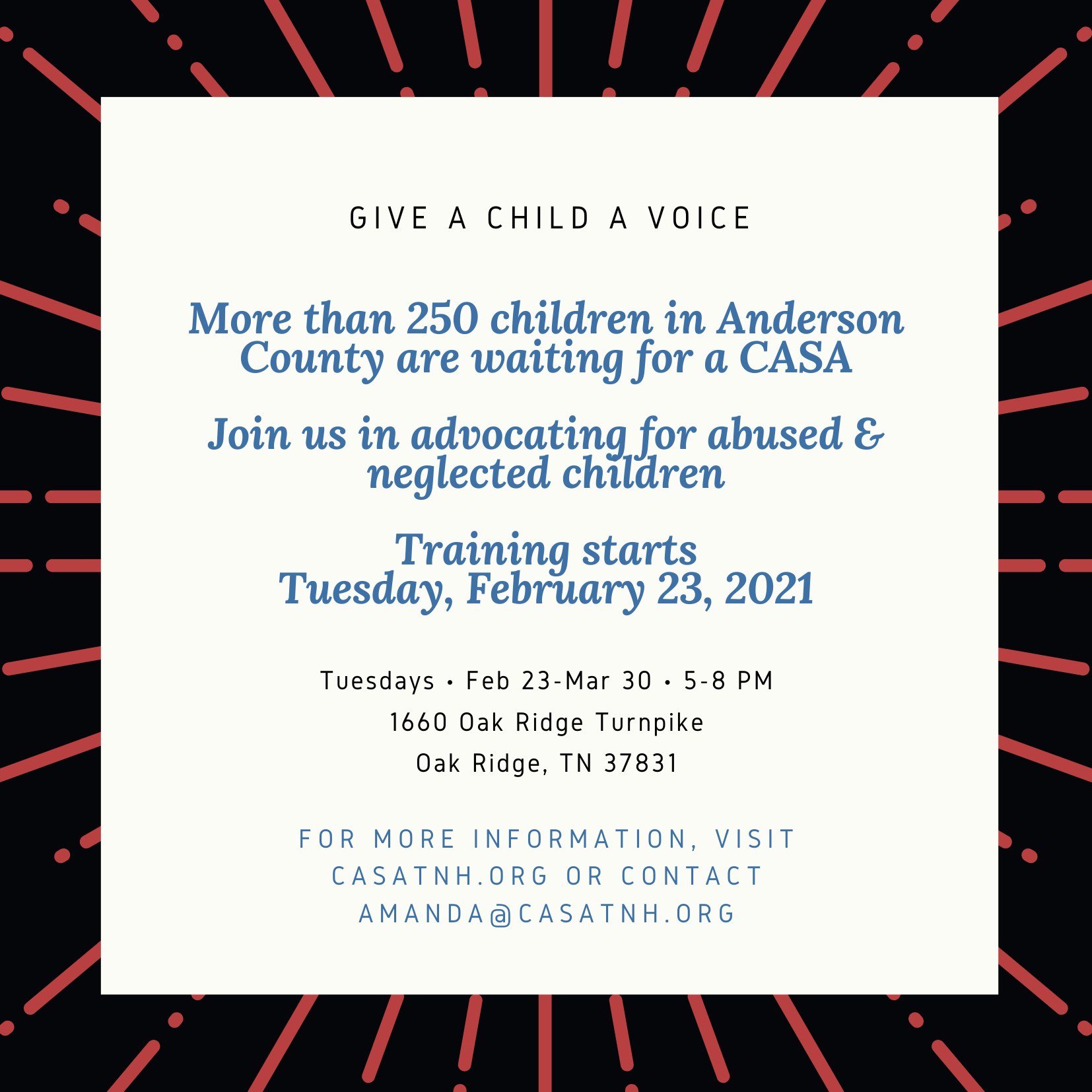 Volunteer Training in Anderson Co
Give a child a voice! More than 250 children in Anderson County are waiting for a CASA. Join us in advocating for abused & neglected children. Training in Anderson County starts on Tuesday, February 23rd from 5-8pm in the YWCA building in Oak Ridge!! Training lasts for 6 weeks on Tuesdays. For more information, visit www.casatnh.org or contact amanda@casatnh.org!