Meet Our Team
Kesha Waters – Executive Director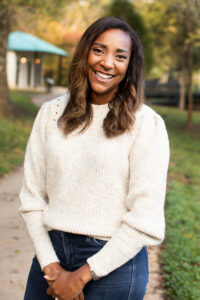 Kesha Waters has been with CASA of the TN heartland for nearly ten years. First as a Board member and currently as Executive Director. She has a heart for service and a passion for helping and empowering the helpless, especially the children we serve in Anderson, Blount and Scott Counties. Kesha is active in our community by mentoring young women and men through programs designed for at-risk youth. She is a member of Altrusa International of Oak Ridge and serves as President-Elect and previously served as Programs Committee Chair. She is currently the Programs Committee Chair with The Oak Ridge Breakfast Rotary Club. Kesha has served on the United Way of Blount County Allocations Panel for 3 years and is currently in Leadership Blount and Leadership Oak Ridge class of 2020. She is also a member of the Suburban Leadership Council for National CASA. Kesha attended Roane State Community College where she received an Associates Degree in Business Administration a graduate of the Haslam College of Business Consortium for Social Enterprise Effectiveness and is currently pursuing a Bachelors Degree in Business. Kesha is married to Sebastian and has two sons, Bryson and Bash.
Jackie Brown – Program Coordinator
Jackie has lived in the Knoxville area for over 20 years. She earned her Pharmacy degree from University of Colorado and Masters in Pharmacy degree from University of Iowa. As a pharmacist, Jackie enjoyed teaching nurses and physicians and working as an analyst in health information systems. As a volunteer, her efforts have been focused on working with children in various settings. After several years as a CASA, Jackie came to CASA of the Tennessee Heartland in 2016. She believes that caring for children is critical to the success of our communities and feels privileged to be supporting the advocates who provide a voice for children in juvenile court.
Janie Wallace – Program Coordinator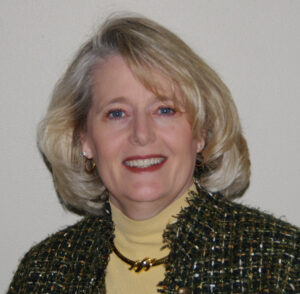 Janie M. Wallace joined CASA of the Tennessee Heartland part-time in September 2018, and started as the Blount County Program Coordinator in January 2019. She has had successful careers in both administration and human resources. She previously worked for the Tennessee Valley Authority (TVA) and Nyrstar Tennessee Mines. Janie earned a Bachelor's of Science in Organization Management degree from Tusculum College and holds two professional certifications in human resources. She also completed the Leadership/Management for Accelerated Performance at the Owen School of Management at Vanderbilt University.
She is involved in a variety of non-profit and faith-based activities. She is currently a member of the Board of Directors for Family Promise Knoxville. She is an active member of the Maryville Kiwanis Club and serves as the Membership Committee Chair. Janie is also a mentor for the Knox County Public Defender/Federal Probation Office Re-Entry Program. She also volunteers at the Community Food Connection in Alcoa. She is a former member of the Board of Trustees for the Children's Museum of Oak Ridge, Fall 2019 Discover Blount class, and has participated in both local and foreign mission trips supporting children in need. Janie and her husband are long-time residents of Knoxville and enjoy spending time with their grandsons. She also enjoys cooking and has travelled to ten countries on four continents.
Mandy Pinkerton – Program Coordinator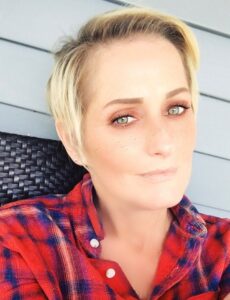 Mandy Pinkerton became a Blount County Program Coordinator in June of 2021. She is married with five kids, four girls and a boy. Mandy grew up in California and moved to Las Vegas in 2017 where he graduated with a Psychology degree from UNLV. She has a background in social work and case management. Mandy was a CASA volunteer in Las Vegas before moving to Tennessee in November 2020!
Matt Baucum - Program Coordinator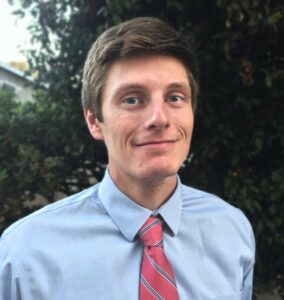 Matt is our Program Coordinator for Scott County. Having grown up in Dallas, TX, he went on to receive his Bachelor's degree in Psychology from Pepperdine University, followed by a Master's degree in Psychology at the University of Southern California. From 2018 to 2020, Matt served as a Los Angeles County CASA while working as a market research analyst for both AT&T and Honda Research & Development. Matt's work as a CASA inspired me to pursue foster care advocacy work full-time, and he is excited to begin this career shift as the Scott County Program Coordinator with CASA TNH.
Jasmine Morrow – Administrative Assistant
Jasmine is the Admin-Assistant for CASA in the Oak Ridge Main Office. She has a Bachelor's in Psychology and Sociology from the University of Tennessee-Knoxville. She previously interned for CASA of the Tennessee Heartland, and has been working with us for almost two years. She lives in Hardin Valley with her husband Ian and their two cats.
Board of Directors
If you are interested in serving on the CASA board, please feel free to contact any of the current board members or the administrative office at 865.425.0888.
Brandon Pelizzari – President

Mark Watson – President Elect

Janet Jentilet – Secretary
Board Member Forms & Information
Simply click on the Resource below to download the PDF.